The Whirlwind propeller arrived today and it is beautiful. I opened the box just to look at it despite not being able to do anything with it for at least three months.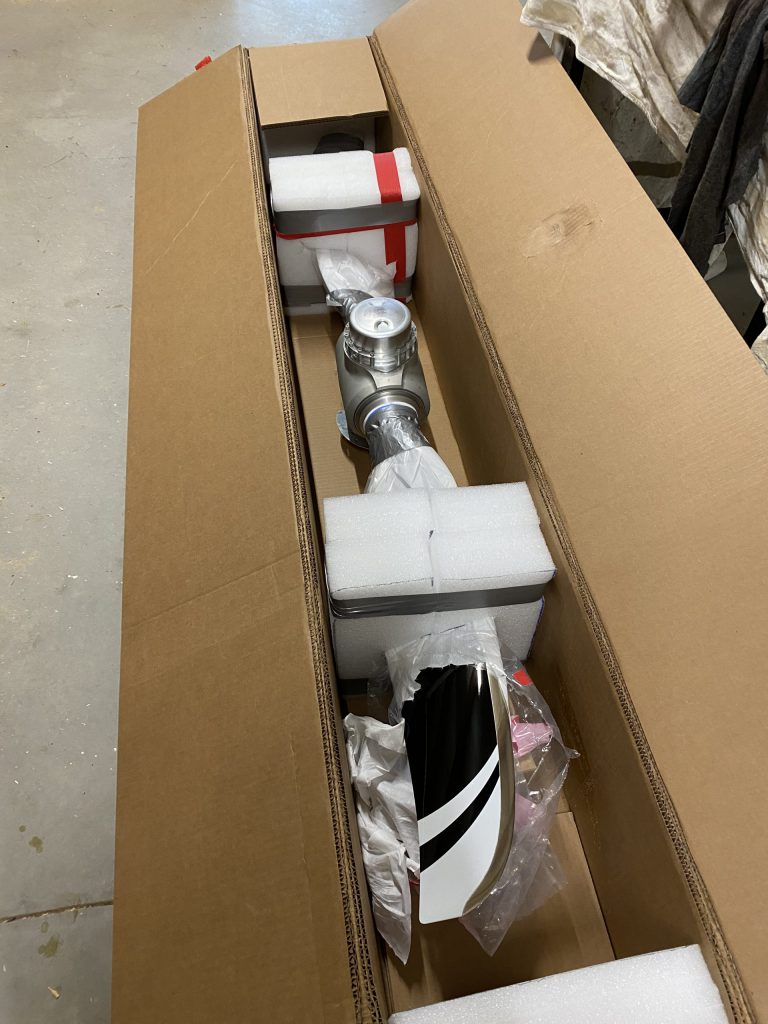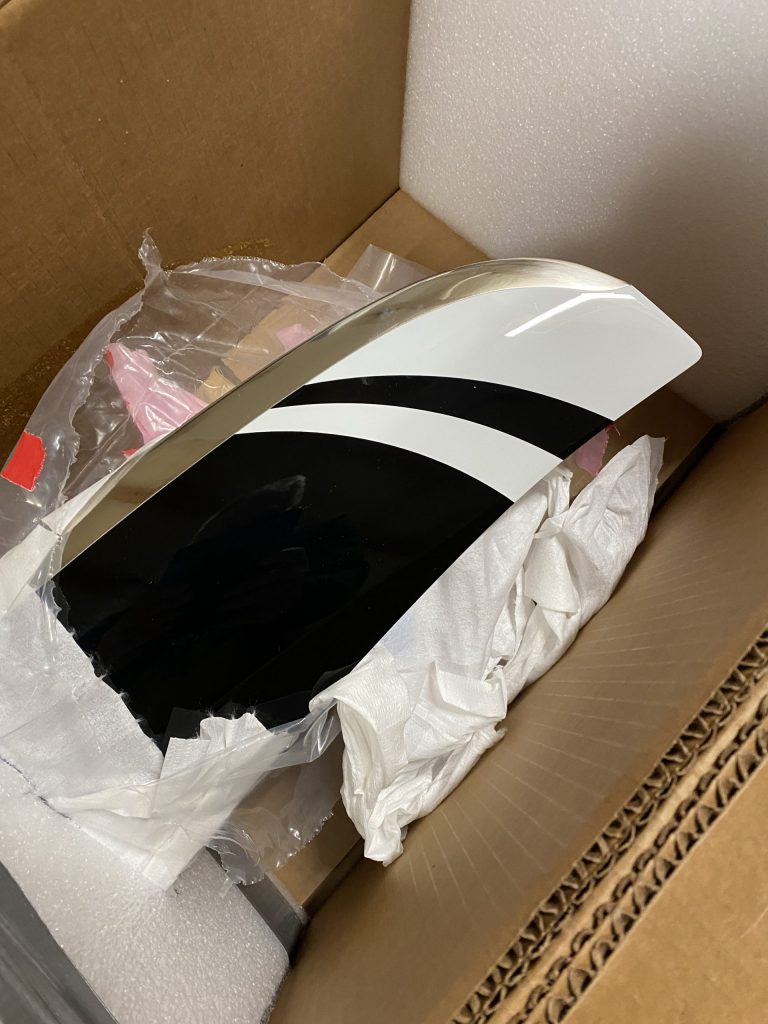 Meanwhile, I got news that the finish kit will arrive at the freight terminal next Friday. It weighs 411 lbs and is 98″ x 49″ x 30″. The shipping charges were $770.00. If I had had it delivered to the house it would have cost an additional $70. I wasn't sure when I was going to be home so I decided to just have it shipped to the terminal and then I can rent a trailer to go get it.
The panel is still being built at SteinAir. According to Nick, the panel has been cut and painted, but the technicians still have 4 to 5 panels in front of it. Still guessing it will be mid-April.